Steve Hernandez
Realtor & Director Of Sales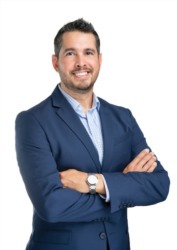 Steve is originally from Southern California, and grew up hiking and camping between the mountains and the beach and loves the fact that Southwest Florida offers endless outdoor activities to enjoy with his wife and 2 kids. During the week, after work, he enjoys volunteering with youth sports as a baseball and a football coach. 
He got his start in Real Estate by flipping his first house at the age of 18. He spent the next 20+ years working in some form of real estate as an investor, landlord, or an agent.
He also brings a strong background in various leadership and management roles that he's had throughout his career outside of real estate. He really enjoys helping others to learn and grow through coaching, so that they're able to reach their highest potential.